Sale of 2 Storey Terrace House and 2 Storey Store in Tok Bali (Port City).
The 2-storey Terrace House Prices are priced at RM 365,000. A total of 5 home units are offered for sale.
The 2-storey Lot Lot prices are priced at RM 648,000 and RM 876,000.
For any inquiries, please contact the Property Assessment and Property Management Division of Pasir Puteh District 09 785 5820.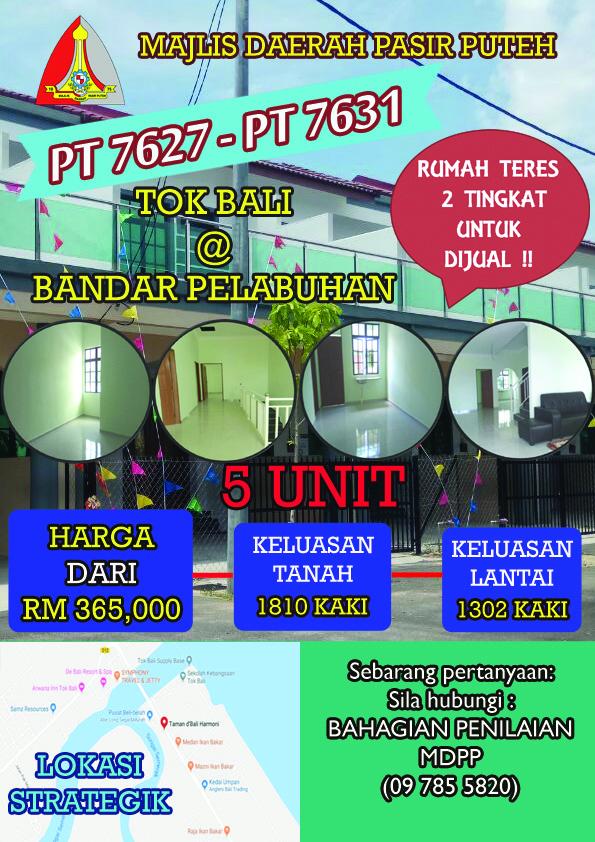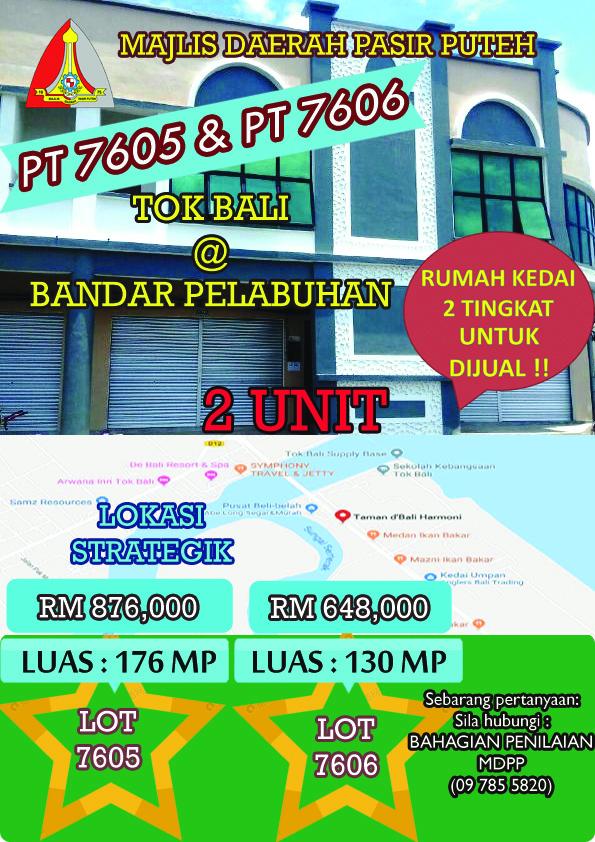 Sila KLIK PAUTAN DI BAWAH untuk muat turun iklan.
jualan_rumah_teres_dan_kedai_2_tingkat.pdf